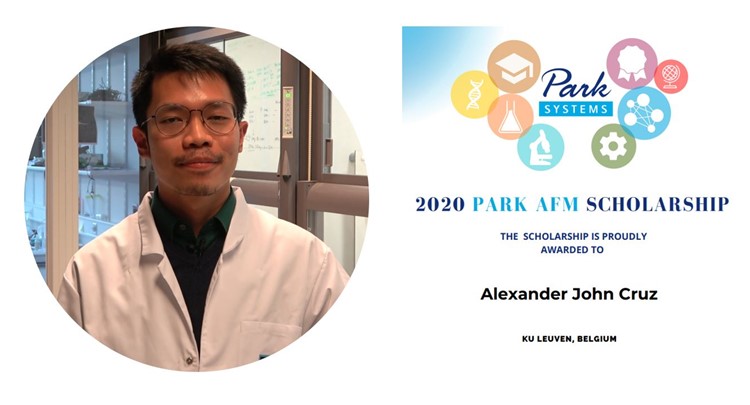 Alex is awarded the 2020 Park Atomic Force Microscopy (AFM) Scholarship in recognition of excellence in nanoscience research, with AFM as one of the main techniques.
The Scholarship includes a cash award, an acknowledgment at the Park Systems website, a press release, and a featured Article in NanoScientific Journal. Read the full interview here.
Park Systems is a leading manufacturer of scientific instruments for nanoscale research, including AFM systems. https://parksystems.com/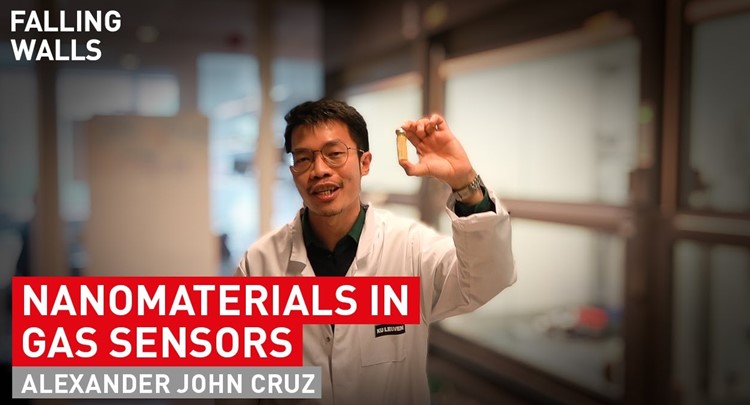 After clinching one of two spots in the Belgian National finals last September, Alex is off the international stage to showcase the wonders of MOFs, as of the finalists for Science Breakthroughs of the Year. With over 900 nominees from 111 countries, Alex is one of the 100 finalists in the Emerging Talents' category of the Falling Walls World Science Summit. The international event is held in a hybrid format with a physical base in Berlin from 1 to 10 November 2020.
Watch the video featuring Alex and the group's work on MOFs. More information about the Falling Walls Foundation and the international conference can be found here.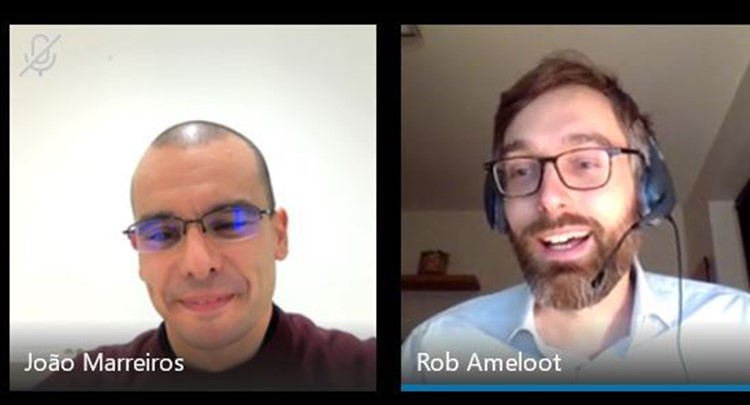 João was awarded his PhD after successfully completing the public defense of his thesis entitled "Understanding and utilizing linker mobility in metal-organic frameworks".
Congratulations João!
We are excited to announce that João will stick around a bit longer as a postdoctoral researcher in the Ameloot group.
More details on his dissertation can be found here.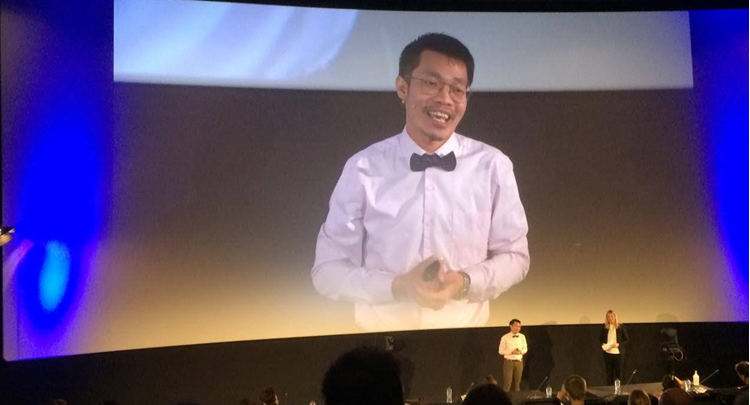 Alex won the people's choice award in the 2020 edition of Falling Walls Lab on 28th September at Kinepolis Leuven. He is one of the two national finalists who will represent Belgium in the International Falling Walls Lab convention in November.
Falling Walls Lab is an annual congress where master students, PhD candidates, postdocs, and junior professors present their innovative research in 3 slides in 3 minutes' time.
More info on Falling Walls Lab Leuven and Fall Walls Lab International can be found here and here.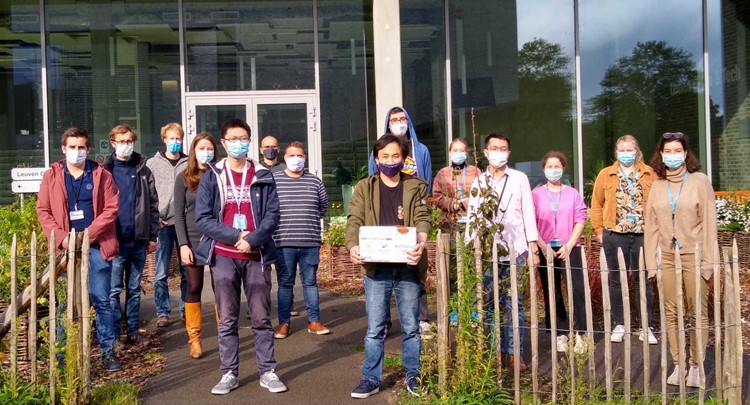 It has been 4.5 years since we welcomed Min Tu as the first postdoctoral researcher in the Ameloot group. Sticking to the MOF field, Min will take on a position in the Neumann Lab (Max Planck Institute) in Germany. He will be researching the use of MOFs as catalysts for sustainable syntheses.
It was an absolute pleasure working with Min and we wish him all the best in his new position.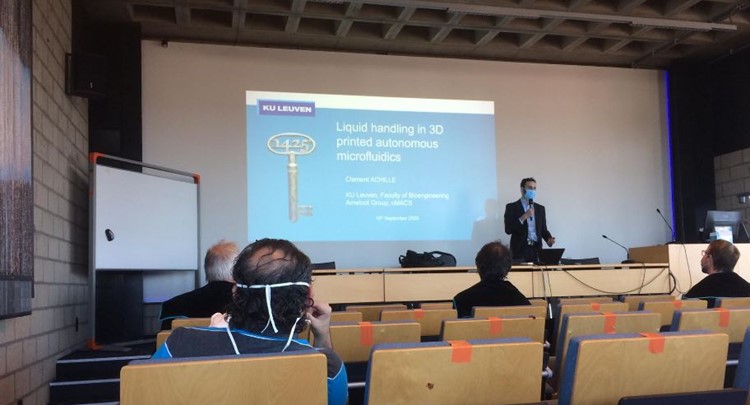 Clement was awarded his PhD after successfully completing the Coronavirus-proof public defense of his thesis entitled "Liquid handling in 3D-printed autonomous microfluidics."
He is officially the 2nd doctor trained in the Ameloot Group! Congratulations, Clement!
More details on his dissertation can be found here.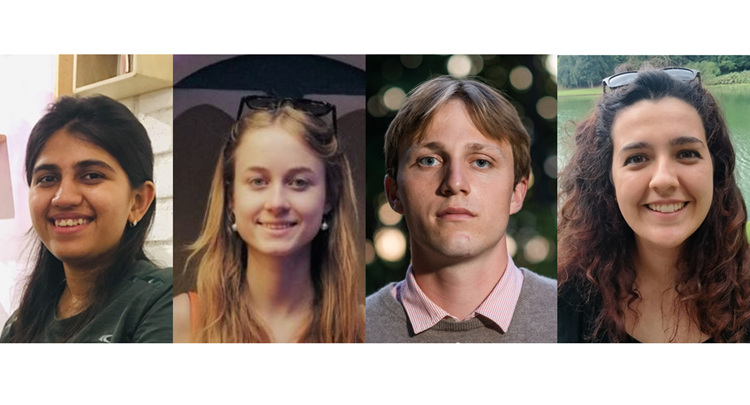 Despite the challenges brought about by the pandemic, four budding scientists (L-R) Sruja, An, Robrecht, and Maider joins the Ameloot Group for their Master projects.
An and Robrecht will be working with the 3D printing group while Sruja and Maider will be part of the MOF team.
A warm welcome to the Ameloot Group and looking forward to a fruitful academic year with you guys on board!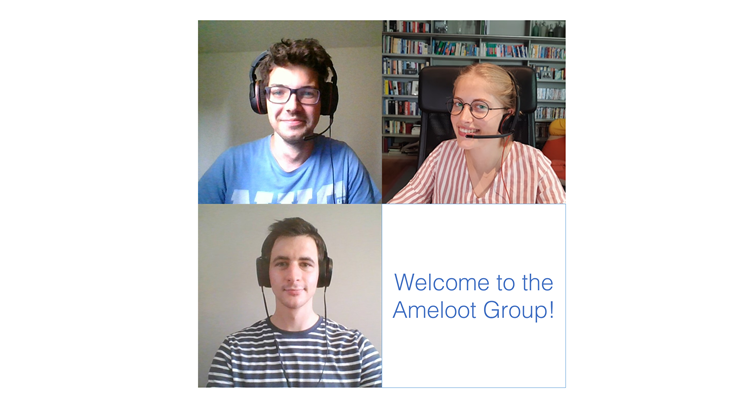 Looks like the pandemic is not stopping our growth as we welcome three fresh PhDs today! Jonas, Margot, and Jorid all obtained their Master in Bioscience Engineering at KU Leuven and were former Master's thesis students at the Ameloot Group. They will be working on various projects on 3D-printing for point-of-care diagnostics and MOF-based sensors for their doctoral research.
While the on-boarding activity is virtual for now, we are all excited to (physically) welcome them to the crew very soon!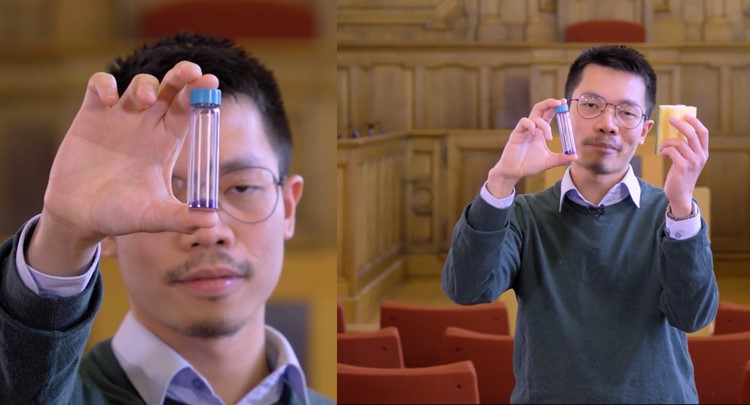 Alex is one of the 13 researchers selected by the Research Foundation - Flanders (FWO) to represent the region in the EuroScience Open Forum (ESOF) this year. ESOF is a biennial, pan-European, general science conference dedicated to scientific research and innovation. Attended by renowned scientists from all over the world, ESOF brings together 4,500 leading researchers, innovators, government bodies, journalists, and educators from over 90 countries, to discuss current and future breakthroughs in contemporary science.
More information about ESOF2020: https://www.esof.eu/en/about-855/intro-to-esof.html A feature article about the Voice of Early-Career Researchers on Research Culture: https://www.euroscientist.com/voice-early-career-researchers/
The complete list of awardees from Belgium, Switzerland, Luxembourg, Sweden. and Germany: https://www.euroscience.org/news/travel-grants-to-attend-esof2020/