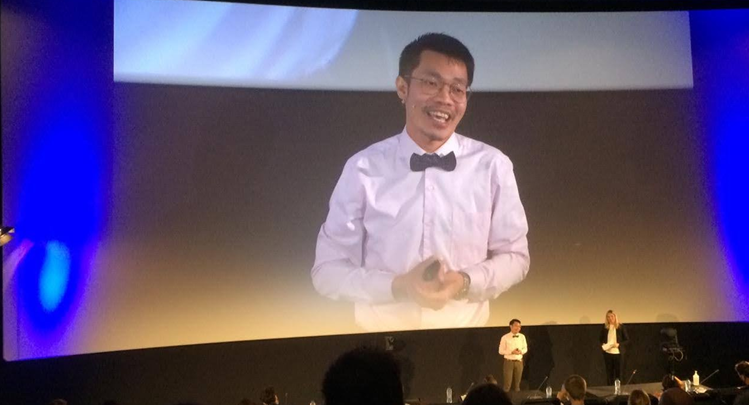 Alex won the people's choice award in the 2020 edition of Falling Walls Lab on 28th September at Kinepolis Leuven. He is one of the two national finalists who will represent Belgium in the International Falling Walls Lab convention in November.
Falling Walls Lab is an annual congress where master students, PhD candidates, postdocs, and junior professors present their innovative research in 3 slides in 3 minutes' time.
More info on Falling Walls Lab Leuven and Fall Walls Lab International can be found here and here.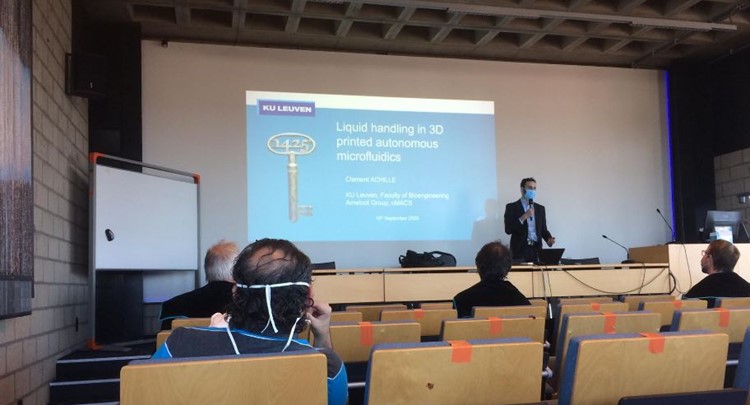 Clement was awarded his PhD after successfully completing the Coronavirus-proof public defense of his thesis entitled "Liquid handling in 3D-printed autonomous microfluidics."
He is officially the 2nd doctor trained in the Ameloot Group! Congratulations, Clement!
More details on his dissertation can be found here.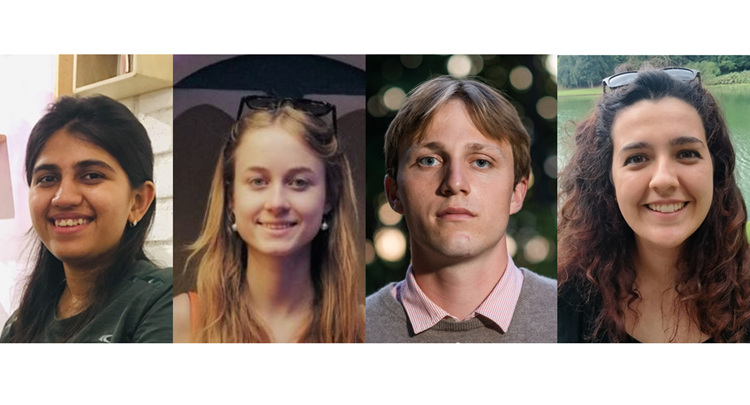 Despite the challenges brought about by the pandemic, four budding scientists (L-R) Sruja, An, Robrecht, and Maider joins the Ameloot Group for their Master projects.
An and Robrecht will be working with the 3D printing group while Sruja and Maider will be part of the MOF team.
A warm welcome to the Ameloot Group and looking forward to a fruitful academic year with you guys on board!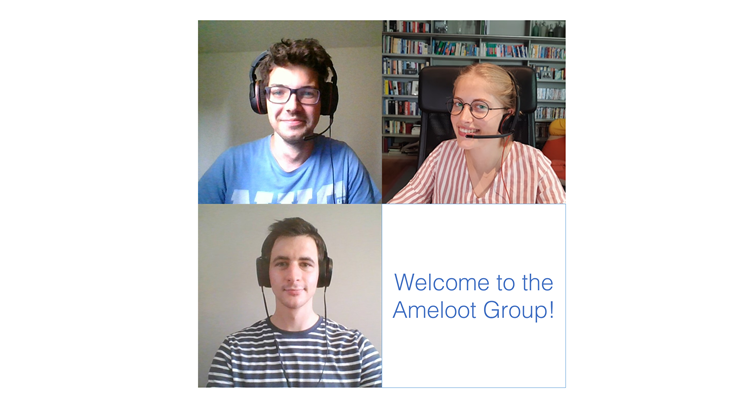 Looks like the pandemic is not stopping our growth as we welcome three fresh PhDs today! Jonas, Margot, and Jorid all obtained their Master in Bioscience Engineering at KU Leuven and were former Master's thesis students at the Ameloot Group. They will be working on various projects on 3D-printing for point-of-care diagnostics and MOF-based sensors for their doctoral research.
While the on-boarding activity is virtual for now, we are all excited to (physically) welcome them to the crew very soon!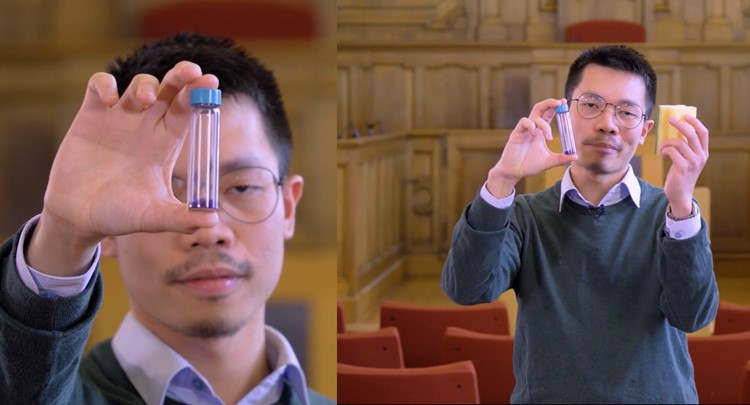 Alex is one of the 13 researchers selected by the Research Foundation - Flanders (FWO) to represent the region in the EuroScience Open Forum (ESOF) this year. ESOF is a biennial, pan-European, general science conference dedicated to scientific research and innovation. Attended by renowned scientists from all over the world, ESOF brings together 4,500 leading researchers, innovators, government bodies, journalists, and educators from over 90 countries, to discuss current and future breakthroughs in contemporary science.
More information about ESOF2020: https://www.esof.eu/en/about-855/intro-to-esof.html
The complete list of awardees from Belgium, Switzerland, Luxembourg, Sweden. and Germany: https://www.euroscience.org/news/travel-grants-to-attend-esof2020/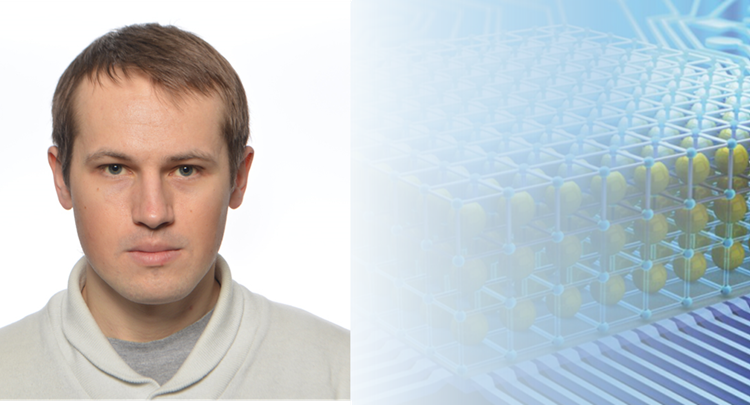 Mikhail wins a spot in the list of candidates vying for the ALD student awards at the 20th International Conference on Atomic Layer Deposition (ALD2020).
In collaboration with imec and Heidelberg Instruments Nano in Switzerland, Mikhail will present his work entitled, "Resistless Lithography Based on Local Surface Modification of Halogenated Amorphous Carbon".
The student awards have been established to recognize outstanding research performed by a graduate student in areas of interest to Atomic Layer Deposition. The ALD student finalists have been chosen from the submitted student abstracts and will receive a $500 award upon completing the competition. Competition for the award requires an oral presentation during the ALD 2020 Virtual Meeting. The best presenter will win $1,000 cash prize and a certificate.
Congrats, Mikhail, and all the best for the finals!
More info: https://ald2020.avs.org/awards/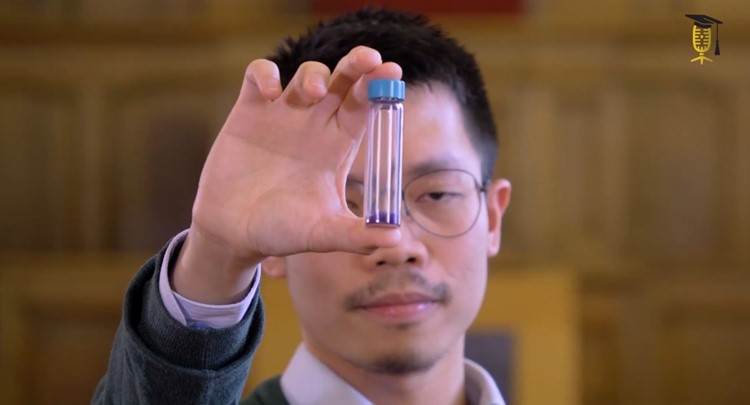 Alex explains in a very accessible way what we hope to do with MOFs. This short production is part of the science outreach initiative by Scriptie vzw.
`
Aleksander received his PhD at the Jožef Stefan Institute in Slovenia with his thesis entitled, "Inkjet printing and structure-property relations of ferroelectric thin-film structures". In the Ameloot Group, he will be researching the fundamental electrical and dielectric properties of MOFs and their implementation in advanced electronic applications as ultra-low-k dielectrics and in gas sensing devices.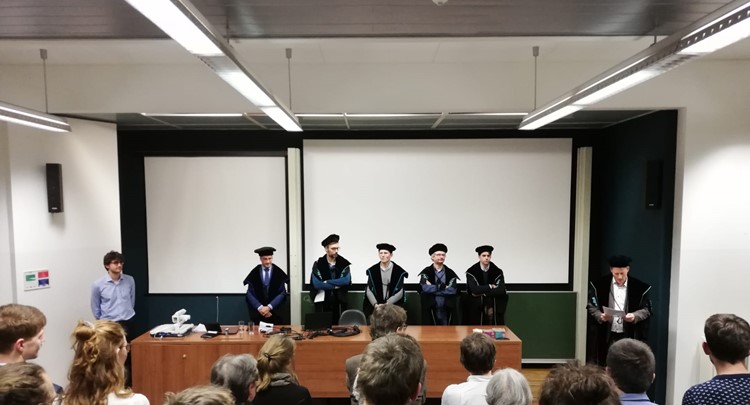 Timothée successfully defends his PhD entitled, "Metal-organic framework powders and thin films by vapour-phase processing" on December 13, 2019.
Well done, Tim!
More details on his PhD can be found here.