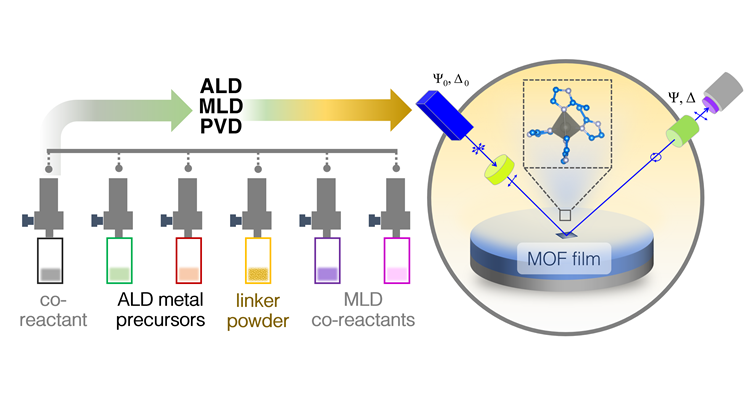 Chemical vapor deposition of metal-organic frameworks (MOF-CVD) will facilitate the integration of porous and crystalline coatings in electronic devices. In the two-step MOF-CVD process, a precursor layer is first deposited and subsequently converted to MOF through exposure to linker vapor.
This work discusses the impact of different metal oxide and metalcone layers as precursors for the MOF-CVD of zeolitic imidazolate framework ZIF-8 films. These precursor layers were prepared by atomic and molecular layer deposition, physical vapor deposition; the effect of treatments such as humidification and annealing of the precursors were also tested.
Check out the paper on the Publications page or through the link to the publisher's page (Dalton Transactions).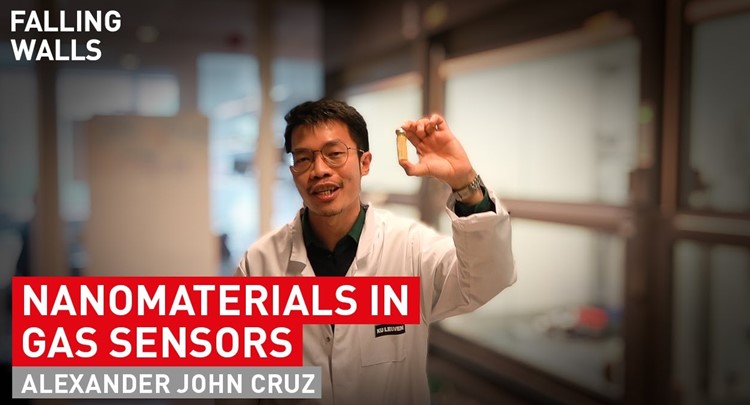 After clinching one of two spots in the Belgian National finals last September, Alex is off the international stage to showcase the wonders of MOFs, as of the finalists for Science Breakthroughs of the Year. With over 900 nominees from 111 countries, Alex is one of the 100 finalists in the Emerging Talents' category of the Falling Walls World Science Summit. The international event is held in a hybrid format with a physical base in Berlin from 1 to 10 November 2020.
Watch the video featuring Alex and the group's work on MOFs. More information about the Falling Walls Foundation and the international conference can be found here.