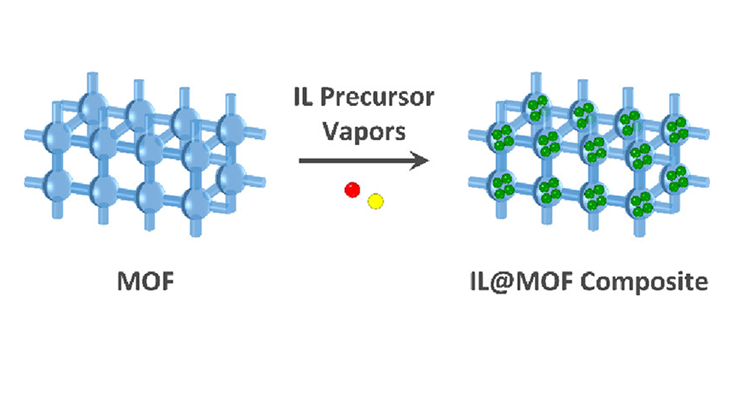 Composites formed by a metal–organic framework (MOF) and an ionic liquid (IL) are potentially interesting materials for applications ranging from gas separation to electrochemical devices. Consequently, there is a need for robust and low-cost preparation procedures that are compatible with the desired applications.
In this paper, we report a solvent-free, one-step, and vapor-based ship-in-bottle synthesis of the IL@MOF composite 1-butyl-3-methylimidazolium bromide@ZIF-8 in powder and thin film forms. In this approach, volatile IL precursors evaporate and subsequently adsorb and react within the MOF cages to form the IL.
More information here or on the Publication page of our website.