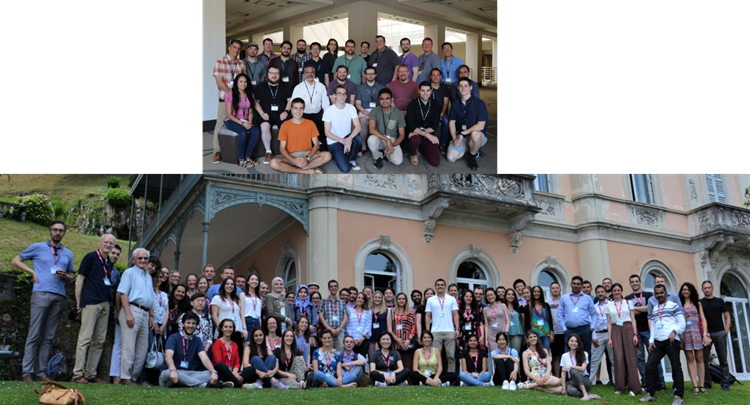 While some are headed to the beach or a quiet villa for their summer holidays, some members of the Ameloot Group chose to do it the other way around.
Nathalie traveled to Lake Como in Italy to join the 1st International School on Advanced Porous Materials (MOFSchool) and learned about shaping metal- and covalent-organic frameworks into next-generation materials. The MOFSchool, jointly organized by the Universities of Insubria, Milano La Statale, and Granada, has made a great effort to encourage the participation of young, enthusiastic scientists from all over the world, and invited big names in the field as lecturers.
Rob was also there to present our group's work on MOFs entitled: "From the lab to the fab: bringing MOFs into microelectronics" spot the tallest guy in the photo below :)
Meanwhile, Alex went to Albuquerque in New Mexico to join the 2019 edition of the US Particle Accelerator School. This fully-funded workshop is an academically rigorous graduate-level program that provides training and workforce development in the S&T of particle accelerators and associated systems. International participation from various backgrounds (materials science, medicine, physics, and engineering) gathered for this week-long workshop.
Both Nathalie and Alex were competitively selected from hundreds of application on the basis of their potential in their respective fields.