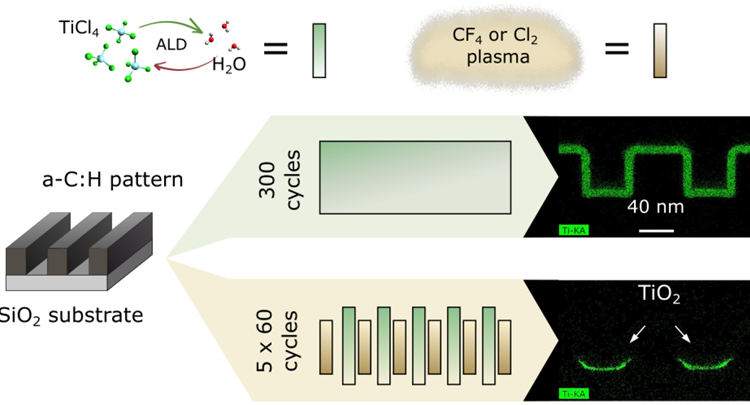 Our collaborative work with Imec on the defect-free area-selective atomic layer deposition of titanium oxide has now been published in ACS applied materials & interfaces.
In this work, we investigate the selective deposition of titanium oxide by plasma halogenation of amorphous carbon acting as a growth-inhibiting layer. Additionally, the value of imaging techniques such as atomic force microscopy for understanding defect formation mechanisms and accurately assessing growth selectivity is highlighted.
The paper can be accessed here or on the Publications page of our website.