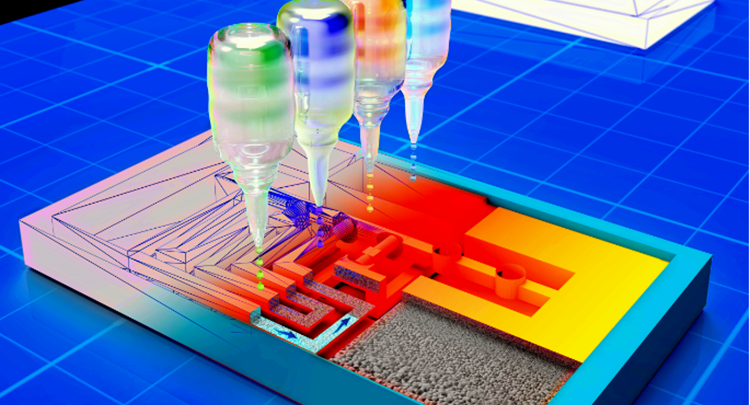 Today, our research on the 3D printing technique that extends the possibilities of lateral flow testing was picked up by several news sites!
With our 3D version of a lateral flow test, a sample is guided through a network of channels. The flow can be directed through several process steps, enabling complex protocols that can be executed automatically.
Read more in De Tijd, De Morgen, Het Nieuwsblad,  Technology Networks, Q-music News, Eurekalert, Nanowerk, 4State.news, FloridaNewsTimes, Medical X Press, The Health News Express, India Education Diary, Ash News, Science Daily, GL Licensing Consultants, Newsbeezer, Tech Xplore, FitnessBossFlorida,  MyScience, Tekno Reset, Mataraman Inside, Engineeringnet, BizNewsPost, Walcha Online News, Health Care Executive, AZO Materials, LabMedica, PublicNews, Opera News, Inter Reviewed, News-Medical.net, Nanxijiong, Verity News Now, Detonic, Gazeta Shendeti, Med-TechNews
Features of the technology can be found in this video. Access the full report in Advanced Materials, also available on our Publication Page.
Interested in an R&D partnership? Check out our Technology Offer Page.
You may reach us directly for more information or a potential collaboration through Prof. Rob Ameloot, [email protected] (Principal Investigator) or Dr. Bart Vanduffel, [email protected] (Innovation Manager).