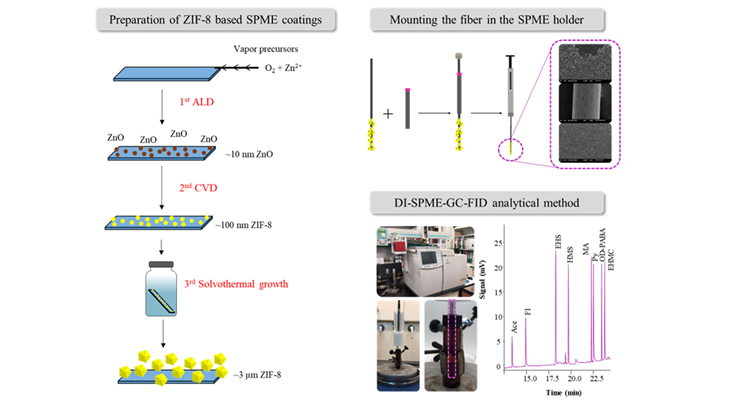 Our paper entitled, "Solid-phase microextraction coatings based on the metal-organic framework ZIF-8: Ensuring stable and reusable fibers" led by our collaborators from Universidad de La Laguna (ULL) in Tenerife is now published in Talanta.
Supervised by Prof. Veronica Pino, a part of this work is carried out in the Ameloot Group's lab in the context of Priss' short stay in Leuven.
In this project, highly stable ZIF-8 coatings for SPME fibers prepared by chemical vapor deposition of MOF (MOF-CVD). The preparation mode ensured SPME fibers with high inter-batch reproducibility while used in DI-SPME-GC-FID. These MOF fibers performed successfully for target hydrocarbons and personal care products and its performance was compared to that of commercial SPME coatings.
More details can be found here.