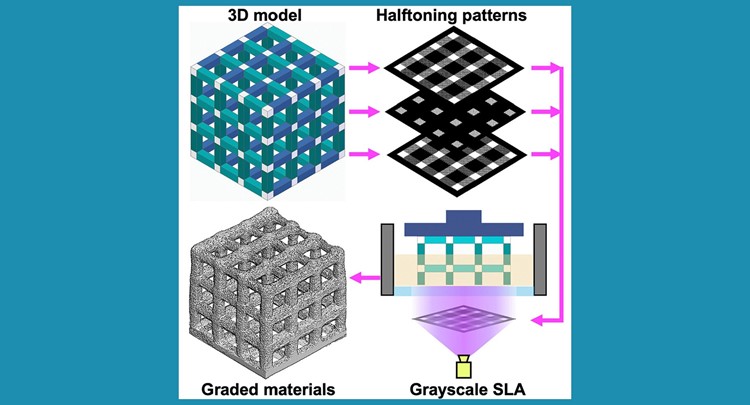 Grayscale masks have been applied in high-end stereolithography (SLA) 3D printers to spatially define the degree of photopolymerization and fabricate objects with graded properties. However, this approach cannot be applied in many commonly used projection SLA printers that can only handle 1-bit slices.
Based on dithering techniques and image-processing algorithms, we developed a digital halftoning approach to generate universally printable files consisting only of black and white pixels arranged to mimic the ''true'' grayscale levels. Using this approach, any SLA printer can be used to control the irradiation dose and the degree of photopolymerization in each printed layer. As proof of concept, we report various objects with graded properties using different commercial printers. This universal fabrication strategy will open a new window for engineers and scientists to explore grayscale SLA prints.
More information can be found here, or on the publication page.