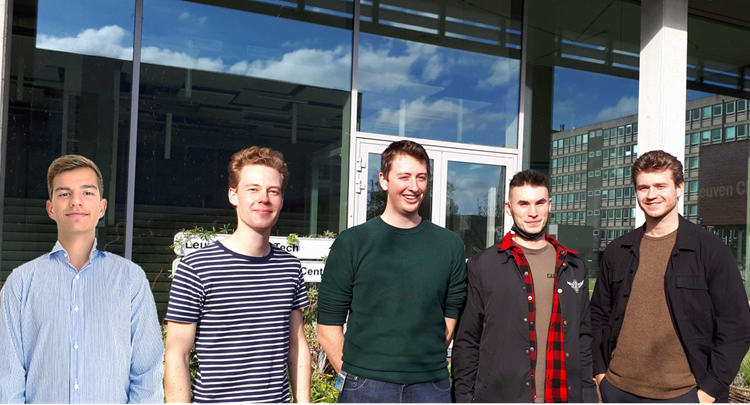 This year, five enthusiastic M. Sc. students from the Faculty of Bioscience Engineering join the Ameloot group for their master thesis dissertations.
(L-R) Frederic, Jan-Hendrik, Dries, Breght and Tom will all be working on various projects ranging from the applicability of MOFs in shape-selective electrocatalysis, membranes for gas separations and structures for gas sensing towards 3D printed point-of-care tests and micro fuel cells.
We wish them all a very warm welcome and a fruitful thesis year!